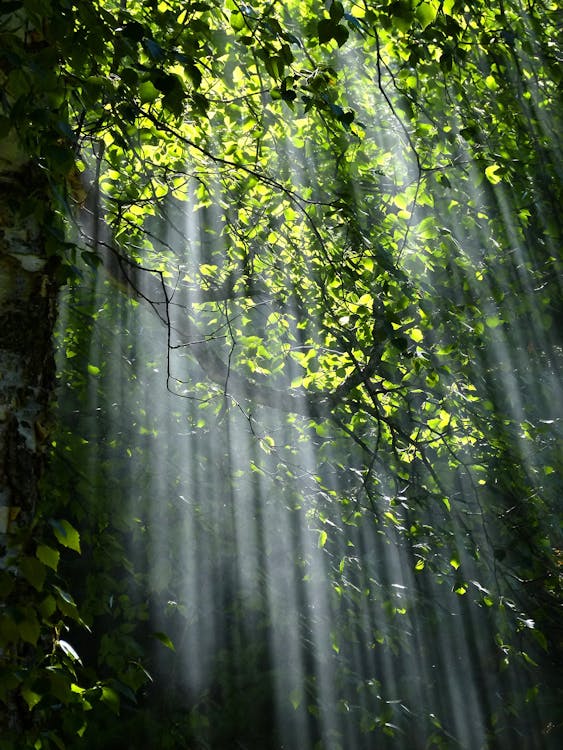 Written By: The Green Crunchy Mother
It has been a while since I have posted anything. Life got very busy with a big and challenging move relocating our family into a different province and all of the other events that come along when raising a young family. Soccer practice, piano lessons, homework, something is always going on at our place with the kids that keep me from sitting at a computer to type. I am sure many of you parents can relate to this very well.
My husband got a new job that triggered this move. He had been working for approximately eighteen years at the same company, and it suddenly shut down. After living in the same home for thirteen years in Montreal, Quebec, it was time to move on. God had a different plan for us I am guessing. After about a year and a half of intense job hunting and grueling interviews, he found himself a job that he loves. The for sale sign went up soon after he accepted this job, and before you knew it, we purchased our home in Eastern rural Ontario.
So where has life taken us since my hiatus? Well, things have changed a lot over the years, my eldest son X is a 15-year-old teenager. He loves playing the piano and does well academically. My middle son L is a twelve-year-old pre-teen who loves soccer and any sport. My youngest son N will be turning eight in December 2018 and loves to swim. Wow, I still can not believe how time has taken us here so fast. It can feel mind blowing , to say the least.
My three boys had to adapt to a new living environment and change schools. Generally speaking, I have to say that they did well with the move. It came with bumps, resistance and some ups and downs of course. It was to be expected. Leaving friends and familiarity behind is a huge thing for anyone, especially children. It was a culture shock as well, leaving city life to settle into a very rural location.
The move, and the adaptation to rural life has affected each of us in very different ways. Uprooting a family can have this effect I learned. Let's start with X. Generally speaking, he adapted fairly well into his new high school and quickly made himself a group of new friends. He misses city life and the conveniences of having everything so close to home. To get anywhere from our new home, it is at least a thirty-minute drive into any local small city.
L transitioned from home schooling to entering the public school system. With a lot of support from the caring staff at the school, I can happily say today he has found his way. We have had our bumps, doubts, ups, and downs about a return to school, but I think things have somewhat ironed themselves out with L.
What about N? My baby, my youngest son. I think this move has hit him the hardest. He was diagnosed with an Adjustment Disorder last year. He went from attending a small home day care in Montreal, Quebec to being thrown into a grade one classroom once we arrived in Ontario. He would have completed Kindergarten had we stayed in Quebec, but Ontario has different age cut offs when entering the school system. We continue to support him and we are presently testing him for possible ADHD. He is in a caring environment at school and the staff has been wonderful with providing him the support that he requires.
As for me, the move brought on a lot of anxiety and uncertainties for me. Adapting to rural living, and new schools for the boys was stressful for me. I am generally a high energy, anxious person to begin with! Slowly, I am making new friends and appreciating the beauty and magic that country rural living has to offer.
So, here we are! I look forward to sharing our adventures with you.
Sincerely,
The Green Crunchy Mother