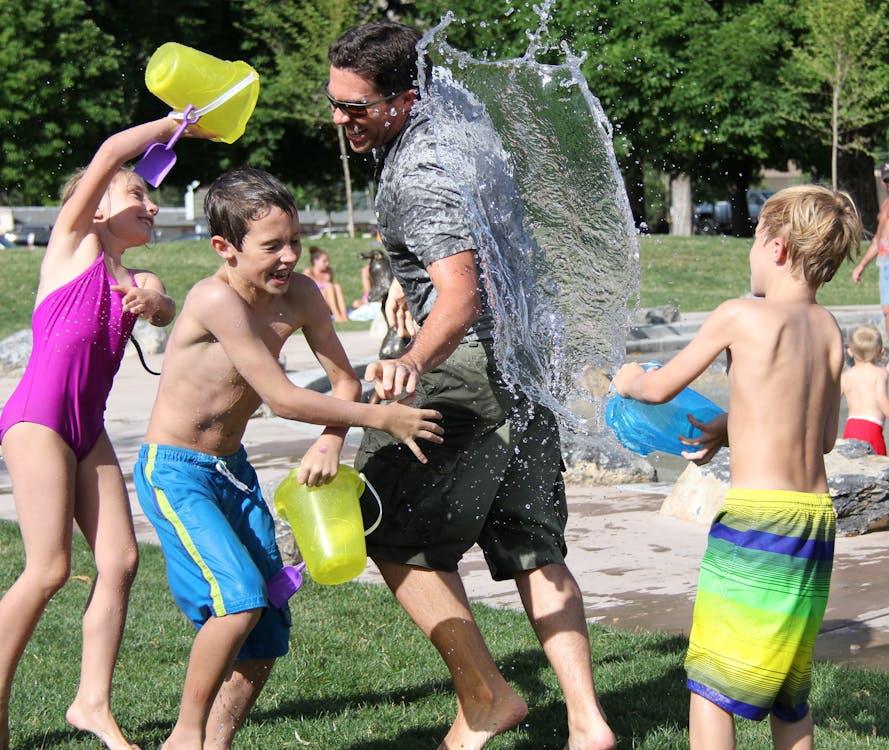 Written By: The Green Crunchy Mother
Summer vacation is finally here. For me, this means a break from making lunches every morning! It also means sleeping in (ummm…who am I kidding) and having the freedom to fill up our days with some unstructured summer fun.
If you are a stay home parent like myself, you are probably looking for some ideas (hopefully free) to keep your little ones busy and occupied and away from the TV and electronics! This can be a challenge for us sometimes, but it is possible.
The busier I keep my boys, it gives them less time to fight, reduces boredom, and getting rambunctious. What parent has not heard "Mom, I am bored"? or "Mom, look what he did"! You get the picture, and days can feel like an eternity when children bicker and misbehave.
Let us have a look at free (or little cost), simple, and fun ideas for some summer activities.
Free (or little cost) Fun Things To Do With Your Kids This Summer
Toddlers can have fun helping you garden this summer. Don't have a garden? You can purchase a tomato plant already grown in a container from your local garden center. You can purchase a small watering can, plastic rakes, and gardening tools from the dollar store for your toddler. My boys used to enjoy this activity when they were young.
Does your child enjoy make-believe play time? I know my boys aged 12 and 7 still enjoy playing make- believe . You can collect funny hats, capes, gloves (use your imagination) at your local thrift shop and have a "make believe garden party", or a "Super Hero party". The sky is the limit, use your imagination!
Who does not love an audience more than children do? Help them organize a backyard play for the neighborhood children and their parents. You can help them make and sell homemade tickets to the local neighbors.
Pretend to be a tourist in your city. My boys love going for walks in our little town. Don't forget to pack some water bottles and some healthy snacks.
Have picnics at your local parks. Bring a big blanket to sit on and have lunch and snacks together. It is great idea to make use of these parks!
Does your city have splash pads? What child does not love splash time?
Does your city have a public pool? Most major cities have public pools that are either free or have a minimal entrance fee.
Google some local trails to go hiking or walking together. Many of these trails are free to the public during the day.
Many movie theaters are deeply discounted during daytime summer months.
Book a tour at your local police and fire stations. Make sure to call ahead of time and make an appointment first.
Visit your local library. Most libraries also offer free activities (such as story time). Call or check online to see what your local library has to offer.
Make some homemade Play Dough. My boys enjoy this and we make it together.
Remember, no matter what you are doing with your children this summer, you are building a lifetime of memories.
What type of activities do you enjoy with your children during the summer?