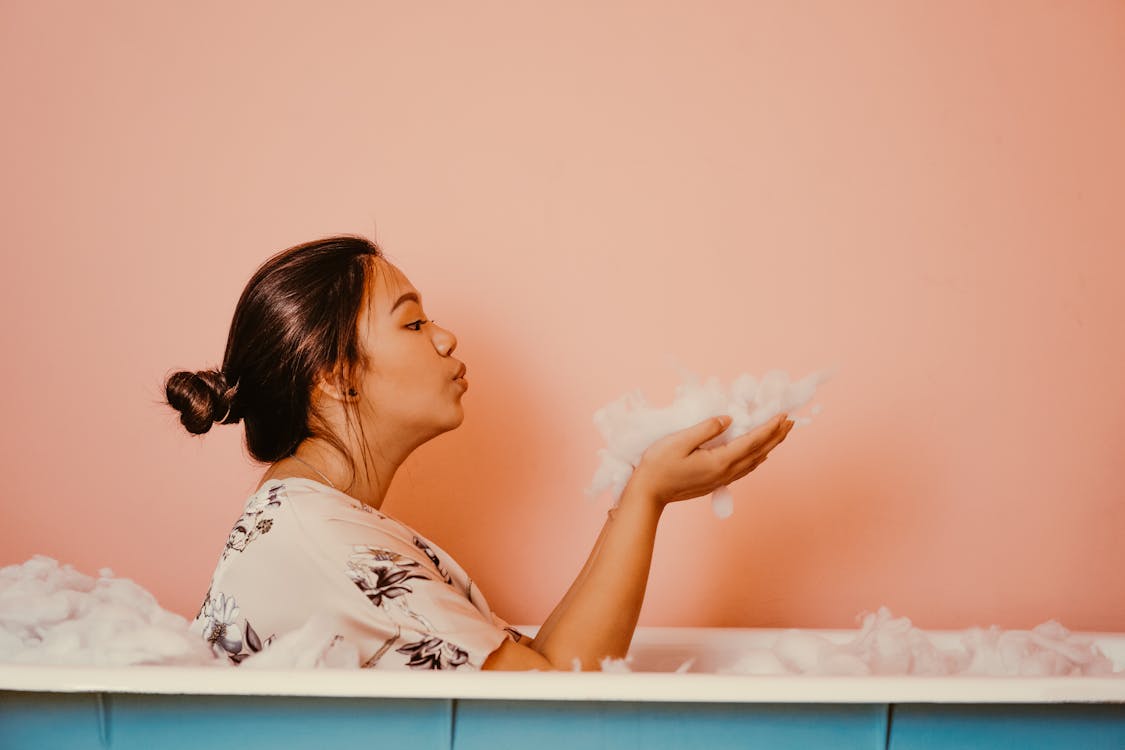 Written By: The Green Crunchy Mother
Let's talk about body washes! Do you or your family love using body washes as much as we do? My own family uses it up at the speed of lightning. The store bought ones can be costly and they usually contain many nasty chemicals that I do not want slathered on my children or myself. Are you tired of using store bought body washes that contain unpronounceable ingredients?
Did you know that making homemade body wash that is natural and moisturizing is simple to make? You can make your own body wash with ingredients that you've actually heard of! Homemade bath wash is also a wonderful gift idea!
I am a lover of Do It Yourself, and most of my personal hygiene products are homemade. Since a very young age, I have always been on a mad mission detoxifying my personal hygiene products! It is fun to make and my kids love participating in the creation of my homemade products. They are often my little helpers!
Let's take a look at the ingredients that I use:
Liquid Castile Soap
Liquid Castile soap is made from pure olive, coconut and/or hemp oil. Castile soap is very gentle and it is great for those with sensitive skin.
Honey
Honey adds moisture and lather without being all sticky. Yes, it's true! It's wonderful for all skin types. It contains Vitamins B, C, E & K, beta-carotene, magnesium, sulfur, phosphorus, iron, calcium, potassium, copper and manganese.
Moisturizing Oil
Adding natural moisturizers such as olive, avocado, or almond oil replenishes the skin's moisture.
Coconut Oil
I am a huge fan of coconut oil and use it for practically all of my homemade hygiene products. It acts as a moisturizer, without clogging your pores.
So, let's get started!
This simple homemade body wash recipe creates a rich, bubbly lather, and it moisturizes while cleansing.
Ingredients
1/4 cup raw organic honey
1/2 cup liquid Castile Soap
1 teaspoon vitamin E. (Olive, jojoba, refined avocado, or almond oil can also be used).
15-20 drops of your favorite essential oils.
Your ingredients can found in most health food stores or can be ordered on line . I store my homemade body wash in recycled body wash containers. For the kids body washes, you can simply go to the dollar store and purchase these fun containers. Simply throw out the liquid soap and add your own!
Instructions
1. Scoop coconut oil into a glass bowl and simmer over the stove in a large pot of water until melted.
2. Add the honey, essential oils and vitamin E and gently whisk together.
3. Add the Castile soap slowly. Stirring gently to avoid creating suds.
4. Transfer to glass or plastic bottles.
5. Shake gently before each use.
For the adults and teenagers in this house, I store the homemade body wash in recycled bottles such as these. You can ask friends and neighbors to save them for you as well.
Do you have simple homemade body wash recipes that you want to share?