Written By: The Green Crunchy Mother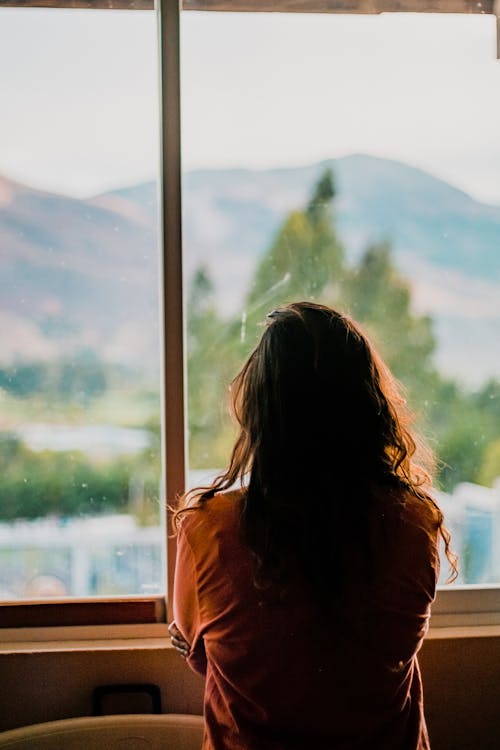 The truth is, I've been struggling a lot lately. It's not a topic that many of us special needs parents wish to discuss with anyone, especially at a party. It's not a pretty subject and I've discovered that it makes many people feel uncomfortable. I am generally not very open about it, but lately I feel the intense need to shout it out to the world because I know that I am not alone.
The word is ISOLATION. Yes, I said it. It's a real and raw emotion that many of us feel in the special needs community.
Being a special needs parent comes with many emotions attached to it, but isolation is what has impacted me the most in my journey.
As I watch my friends with their neurotypical children celebrate important milestones, I often just try to make it through my day without an explosive meltdown. No, I am not jealous of my friends victories and celebrations, I am just heart broken. I want my boys to be as successful as yours are. So yes, I am celebrating with you my friends, but sometimes I need to do it from a distance, to hide my tears. All I ask is that you be understanding of this. I am hurting and celebrating with you all at the same time.
Leaving the house for a family outing comes with many unique challenges. The organization and planning that it takes to meet everyone's sensory needs is a full time job on its own. I need to make sure that all possible triggers that might be thrown our way be reduced as much as possible. Too much noise, too much light, and too many people might provoke a meltdown in one of my boys. I often feel like I am walking around on eggshells during an outing, afraid of what will be the next trigger. It's exhausting because an outing comes with a lot of detailed planning. Please be understanding when I say no, I can't join you and your family on an outing. I need to be fully attentive to my children's safety needs and I won't have the time to fully be present to enjoy your company and your children.
Please don't feel offended when I say no, I can't meet you for coffee. I am not avoiding you. You see, attending to my children's daily needs often leaves me feeling very tired. My days are often filled up with advocating for my boys, appointments, and being in contact with their schools. When I do meet up with you, I want to be able to present to you. Please be patient and understanding with me.
Please don't say things to me like, "God chose you", "I don't know how you do it". These words hurt. I love my kids just as much as you love yours and I will move mountains for them to be certain that they are successful. My journey may be different than yours, but our love for our children are the same.
I put a list together of my best strategies that I use myself to help me cope with the isolation that often comes with being a special needs parent.
My 10 Best Tips How Not To Feel Isolated as A Special Needs Parent
Build a tribe of online special needs parents. This has been my life line. Where can you find them? Join as many parenting closed groups as you can on Facebook. I have met the most wonderful parents in these groups with my same struggles. The power of support groups has been crucial in my journey as a special needs parent. It helps with reducing the feelings of isolation.
Reach out to as many community organizations that are available to you. Help is out there.
Connect with other special needs parents in your community. They are out there, I promise. I have met some wonderful friends in my very own community, they have also become my lifeline.
Don' be afraid to ask for help. It's ok to ask, people really do care.
It is ok to say NO. I often feel overwhelmed with what is going on around me and I am learning to say no to anything or commitment that will cause me added stress. I am learning to let go of the feelings of guilt that come with saying NO.
I have stopped explaining myself to others. This is my very own journey with special needs parenting and I don't expect anyone to fully understand this.
Be good to yourself. My favorite word lately is self care. Do something that makes you feel happy and energized everyday. Recharge that battery of yours so you have the strength and energy to be present for your children.
It is ok to cry. Give yourself the permission.
Get in touch with nature. I find going for walks in nature and feeling connected with it helps reduce my feelings of isolation.
Have at least one trusted "go to" friend that you can be fully be open with when you feel at your wits end.
Last but not least, "If it does not ignite passion within you, just don't do it"!
I would love to hear from my readers, what is your best your best advice how you reduce feeling isolated as a special needs parent?
With love,
Green Crunchy Mother